About Us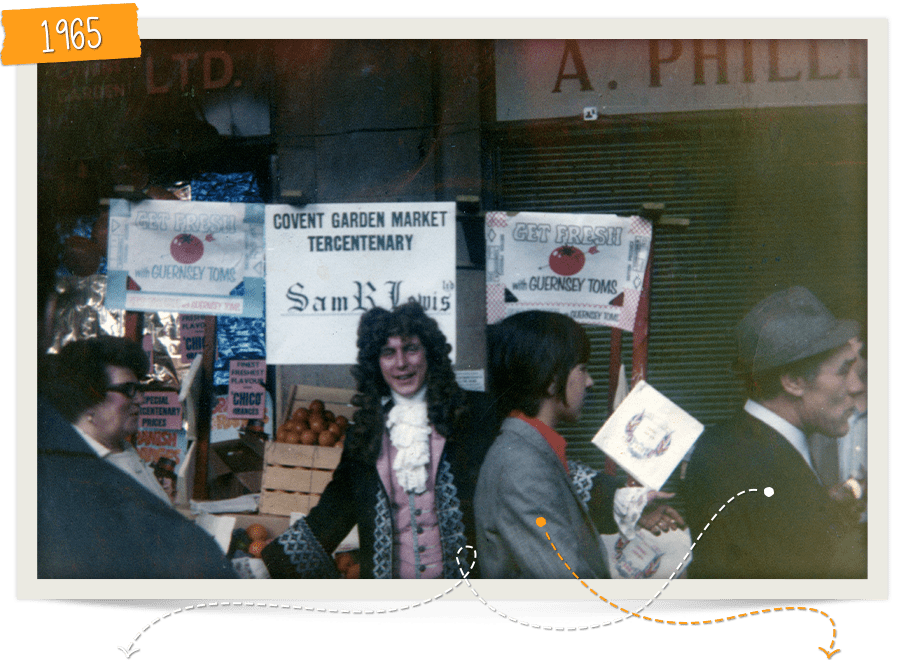 ROBERT 'BOBTAIL' BARHAM
Bobtail Fruit was first established in 1950, by the late Robert Barham I. The name Bobtail was developed from the original owner, as this was his nickname given to him whilst he ran the fruit stall in london.
ROBERT BARHAM II
The young Robert Barham II with his father. Robert is now partner of Bobtail Fruit & Veg, along with the original owner's grandson Mark.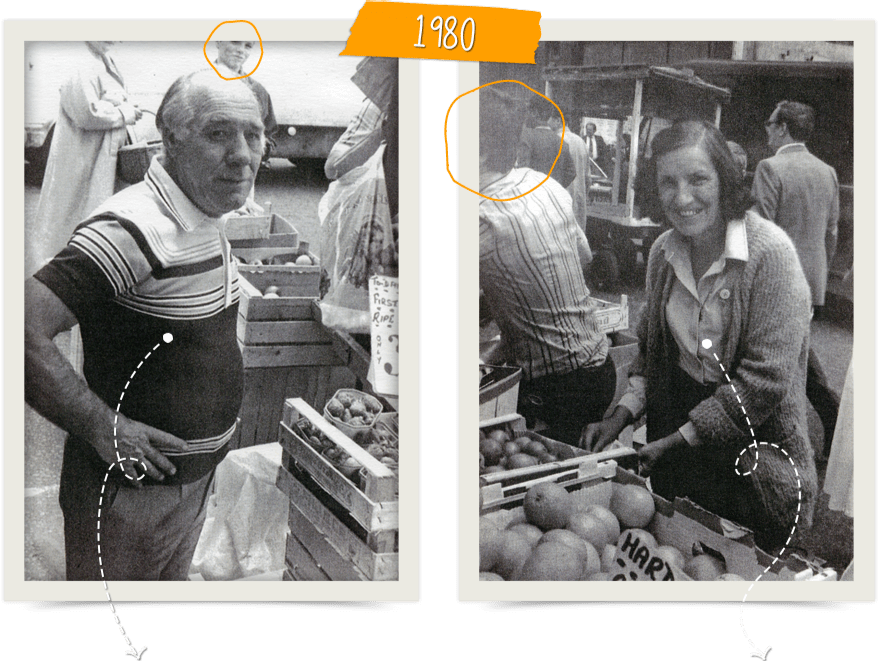 ROBERT AND GRANDSON MARK
Mark Watts, Robert's grandson, was only 12 years old when this photograph was taken. He is now co-owner and manager of Bobtail Fruit with Robert Jr.
ROBERT'S WIFE AND SON ROBERT II
Robert's wife helping at the fruit stall in london husband and son, who can be seen on the left.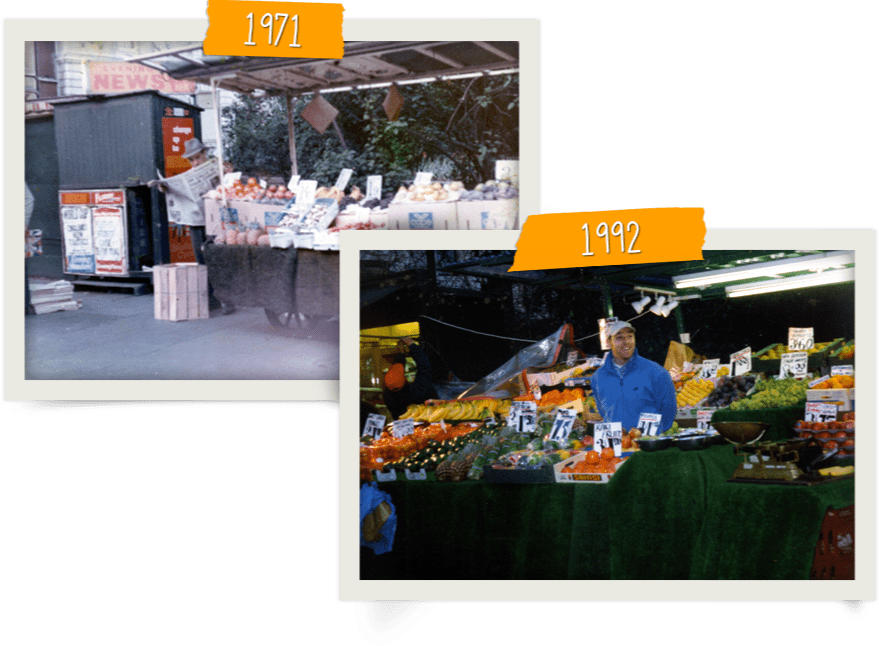 FROM A FRUIT STALL...
Traditionally, Bobtail Fruit was merely one single fruit stall based in the heart of London. Since the 1950's Bobtail Fruit began to develop numerous Fruit Stalls across some of London's most prestigious landmarks.
... TO OFFICE DELIVERIES
In the early 1990's Bobtail Fruit began to deliver fresh fruit and veg into workplaces and homes across London, essex and kent. Whether at home or at your office, we go that extra mile to ensure that we exceed our customer's expectations.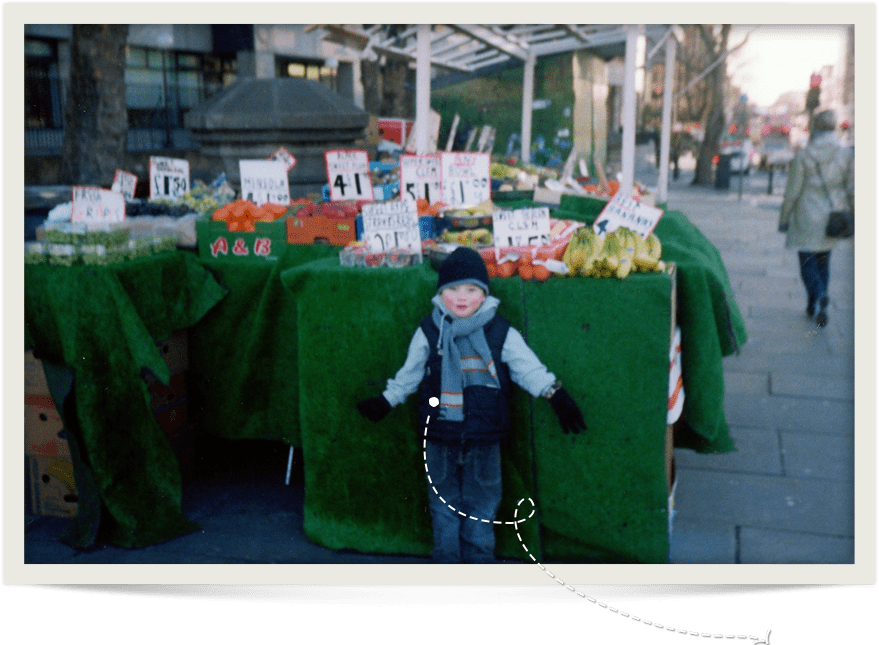 THREE GENERATIONS...
Since the initial inception of Bobtail Fruit in 1950, the company has always been and still is a family run business. Bobtail Fruit's heritage has been built on the founding principles of providing high quality fruit and veg boxes at affordable prices to suit all our customers' needs.
... AND COUNTING
Mark's son, proudly standing in front of Bobtail's fruit stall in london. Mark is a family man and enjoys spending time with his wife and children